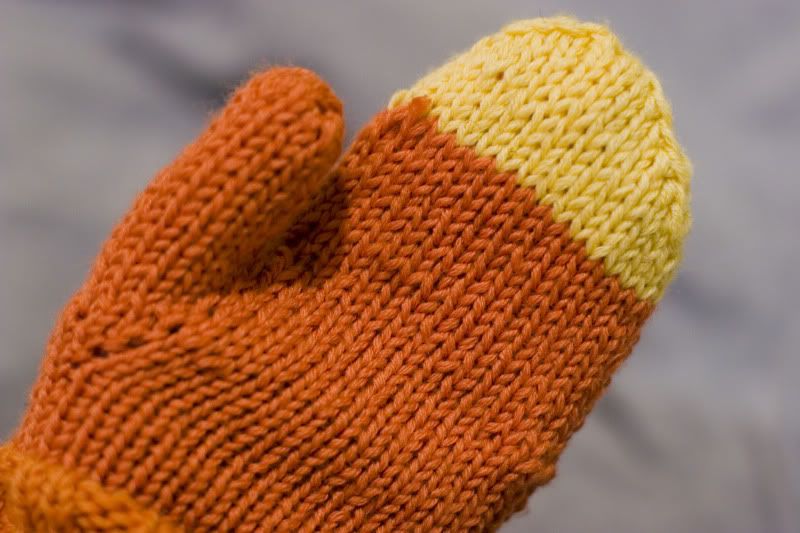 mittens
made using leftover 8ply merino wool from Yarn Barn that I had after finishing my cushion.
i am happy with how they turned out, but next time i'll get the length in between wrist and thumb right!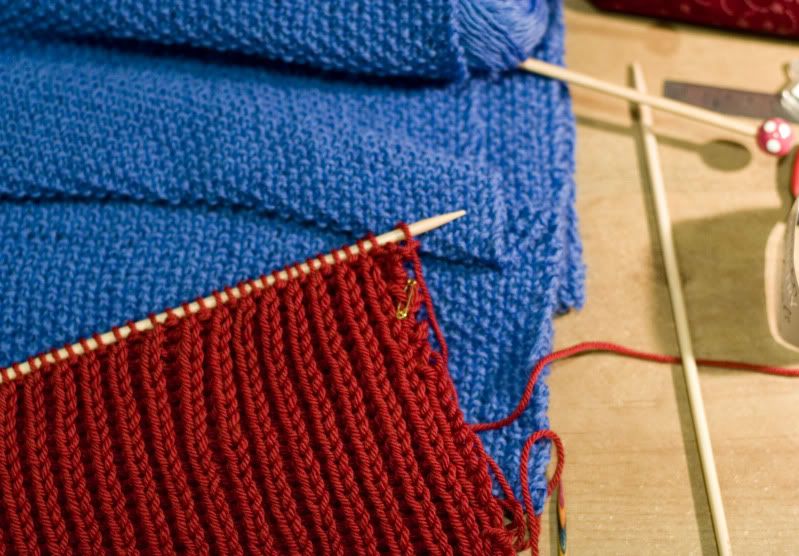 blue >>> moss stitch scarf for elise. this is such a labour of love, i really underestimated this project. it's currently about 30cm wide and 1.25m long, and i am only halfway... it takes about 5 minutes to knit one row so this could be taking quite a while. but when i finish it will be the most awesome scarf and i will be so happy to see it go to a good home! also made from 8ply merino wool from Yarn Barn.
red >>> knitted using a new stitch, a spongy 'fisherman's rib'. this is going to eventually become a loop scarf. made from 12ply cashmerino aran (merino, microfibre, cashmere) from Debbie Bliss.
i also finished up a slim moss stitch scarf (same as the one i made earlier in yellow, white and pepper) for my friend Dani. Busy!